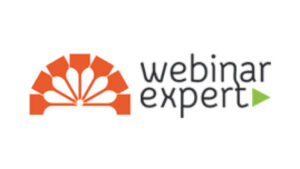 Webinars as learning tools (Webinar Expert)
Project duration: 10/2013 – 09/2015
Project code number: 2013-1-PT1-LEO05-15418
Funding guideline: LLL Programm Leonardo da Vinci
Initial situation
The mismatch between skills supply and demand imposes high economic costs and contributes to increasing unemployment. 
Even though the demand for qualification offers is increasing due to the economic crisis, the participation in trainings in adult education is decreasing, also due to the low flexibility.
At the time of the project application, webinars were beginning to establish themselves as a flexible means of reaching many learners at low cost. However, knowledge about the correct use of the methodology and technology was still not widespread, even among education professionals.
Target groups and their benefits
The Webinar Expert project targeted educators and trainers to acquire skills in Information Communication Technology (ICT) and to empower them in a special way to create, deliver and evaluate webinars. This enables them to expand their analogue training portfolio with a cost-effective, location-independent and user-friendly concept and thus promote digital competence building.
Project goal
The aim of the Webinar Experts project is to transfer the Webcast Training Methodology (WTM) to other European countries and to sensitise trainers to the use of web-based teaching-learning formats. The Webinar Experts project also aims to analyse the problems involved in the compatibility of webinars with other methods of social learning.
Role of ISOB
ISOB is responsible for the internal evaluation of the Webinar Experts project. The aim of quality assurance is to coordinate the self-evaluation, to produce a final report and to publish the outputs and outcomes of the project.
Products and publications
Determination of the qualification needs

Übertragung der Webcast-Schulungsmethodik (WTM)

Development of a training programme and materials for a qualification programme as Webinar Expert:in

Conception of a manual for webinar experts (Webinar Expert: Trainer Guide Manual) and suitable instructional videos on

YouTube
Partners
Portugal (project coordination): IPL/Escola Superior de Comunicação Social, APMP – Association for the Promotion of Multimedia and Digital Society

Spain: Fundación para la Formación, la Cualificación y el Empleo en el Sector Metal de Asturias – FUNDACION METAL ASTURIAS

Poland: Management Observatory Foundation (MOF)

Italy: Centro Ricerche Produzioni Animali – C.R.P. A. S.p.A. EUROPE DIRECT – Carrefour europeo Emilia department

Germany: Institut für sozialwissenschaftliche Beratung GmbH
The project was successfully completed and positively evaluated.
We will be happy to provide you with the project results on request. For further information, please contact our Team.