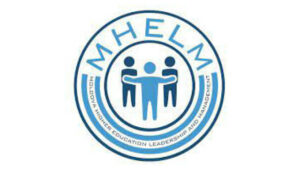 Moldova Higher Education Leadership and Management (MHELM)
Project duration: 11/2019 – 11/2022
Project code number: 609656-EPP-1-2019-1-MD-EPPKA2-CBHE-SP
Funding guideline: Leitaktion 2 Kapazitätsaufbau im Bereich Hochschulbildung
Initial situation
In Moldova, the university system is being modernised. Since 2013, Moldovan universities have been autonomous and are now responsible for developing their own strategies to increase innovation and performance. According to studies, leadership skills for higher education staff are particularly relevant for the sustainable development and management of Moldovan universities.
Target groups and their benefits
The MHELM project is aimed at managers in the higher education sector in Moldova, who are to be supported in the professionalisation of their leadership skills. In particular, leaders and managers at universities and persons from similar institutions are addressed, such as rectors, deans, administrative heads and academic staff with leadership responsibilities. Within the framework of the continuing education programme, they learn how to sustainably shape the higher education sector in accordance with the needs of the domestic labour market, with the international research landscape and with the guidelines of the European Union for lifelong learning.
Project goal
The MHELM project aims to develop, implement and transfer to other universities in the region a target group-oriented and innovative continuing education programme for management staff in higher education at Moldovan universities. The programme is based on the recommendations for the Europe-wide Bologna reform.
Role of ISOB
ISOB takes over the Quality assurance and internal evaluation of the project. In addition, ISOB supports and advises in the development of the innovative continuing education programme and its dissemination.
Products and publications
Entwicklung, Akkreditierung und Transfer eines Weiterbildungsprogramms im Bereich des Wissenschaftsmanagements für universitäres Personal mit Führungsverantwortung in der Republik Moldawien (u. a. Leadership, Management, Innovationsmanagement)

Entwicklung einer Methodologie und eines Handbuch für das Weiterbildungsprogramm

Schaffung einer geeigneten Infrastruktur für die nachhaltige Durchführung des Weiterbildungsprogramms (u. a. Leadership Development Labs, Cross-University Network)

Durchführung einer Wirksamkeitsanalyse
Partners
Moldova

Moldova University of Technology

Academy for Economic Studies

Nicolae Testemiteanu State University of Medicine and Pharmacy

State University of Agricultural Sciences

State University "Alecu Russo" Bălți

State University "B. P. Hasdeu" Cahul

Moldova State University, Chișinău

Ministry of Education, Culture and Research

Great Britain: University of Gloucestershire LBG

Romania: Universität Transilvania Brașov

Germany: Institut für sozialwissenschaftliche Beratung GmbH
Associated partners
Rectors' Conference of the Republic of Moldova
We will be happy to provide you with the project results on request. For further information, please contact our
Team
.