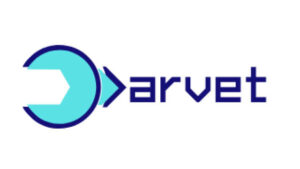 Digital guidance through beacons and augmented reality for the inclusion of students with disabilities in vocational training practices (ARVET)
Project duration: 09/2020 – 04/2023
Project code number: 2020-1-ES01-KA202-082790
Funding guideline: Erasmus+ KA 2
Initial situation
Trainees are currently unable to carry out learning and work tasks without the support of a third person. This is especially true in training situations that require real workpieces to be processed. This limits learning under equal conditions and leads to companies often being reluctant to accept trainees with disabilities into training.
Target groups and their benefits
The ARVET project is aimed at instructors and vocational trainers of trainees with disabilities and at institutions for the training of people with disabilities. It also addresses developers of augmented reality applications who provide technical support in the development of innovative teaching materials.
Project goal
Das Projekt ARVET hat zum Ziel, ein innovatives digitales Werkzeug zur Verfügung zu stellen, das der Gruppe der Auszubildenden mit Behinderungen die autonome Ausführung von Lern- und Arbeitsaufgaben in der Berufsbildungspraxis erleichtert. Hierzu sollen Lehrmittel entwickelt werden, die auf dem kombinierten Einsatz von augmentierter Realität (AR) in Produktionslinien basiert. Infolge entsteht neben der Unterstützung des Hilfspersonals für Auszubildenden mit Behinderungen ein innovatives Lehrmittel, das auch für den Rest der Auszubildenden nützlich ist.
Role of ISOB
ISOB is responsible for the internal evaluation and quality assurance in the DigiVET project. In addition, ISOB takes over the comparative analysis of the Vocational education and training courses in the European Community and prepares a report on practices and problems of vocational training for people with disabilities.
Products and publications
Development of a digital tool to support the implementation of manipulative practices with the help of augmented reality 

Preparation of a comparative report on practices and problems of vocational training of disabled people in the different vocational training courses in the European Community.
Partners
Spain (Project coordination): Fundación Empresa Universidad de Alicante

Spain: Ingenio Labs

Spain: DG FORMACIÓN PROFESIONAL Y ENSEÑANZAS DE RÉGIMEN ESPECIAL. CONSELLERIA DE EDUCACIÓN, INVESTIGACIÓN, CULTURA Y DEPORTE DE LA GENERALITAT VALENCIANA  (Generaldirektion Berufsbildung, Generalität Valencia)

Romania: Universität VASILE ALECSANDRI Bacau

Finland: AMMATTIOPISTO SPESIA OY (Vocational training centre), Helsinki

Germany: Institut für sozialwissenschaftliche Beratung GmbH
We will be happy to provide you with the project results on request. For further information, please contact our
Team
.