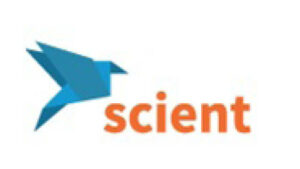 Scientists' Entrepreneurial Spirit - foster young scientists' entrepreneurial spirit (SCIENT)
Project duration: 11/2014 – 10/2017
Project code number: 554336-EEP-1-CY-EPPKA2-KA
Funding guideline: KNOWLEDGE ALIANCES
Initial situation
There are over 180,000 science students in Europe. Europe needs scientists who not only discover and invent new things, but also use their discoveries for social and entrepreneurial purposes. Especially in Southern Europe, the share of founders in the natural sciences is low.
Target groups and their benefits
The SCIENT project was aimed at graduates and doctoral students in science, engineering and mathematics. With the help of a systematic programme and in cooperation with selected science and technology start-up centres, their entrepreneurial skills were to be promoted.
Project goal
The SCIENCE project aimed to raise awareness of career options among PhD students and graduates so that they not only consider an academic career, but are also aware of the opportunities to use their research results and start their own business. To this end, good practices from the northern countries of the European Union have been transferred and a high quality training programme for PhD STEM students has been developed.
Role of ISOB
ISOB led the internal quality assurance and coordinated the data collection and analysis of user feedback.
Products and publications
Analysis of existing programmes to promote entrepreneurship and needs assessment in Southern Europe

Development of a high-quality pre-accelerator programme for the development of start-up skills for STEM students with doctorates and pilot testing 

Evaluation of user acceptance of the programme
Partners
Portugal (project coordination): Universidade de Beira Interior

Cyprus: GrantXpert Consulting Ltd. 

Cyprus: Chrysalis Leap Ltd. 

Cyprus: CyBAN Cyprus Business Angels Network

Cyprus: AS Cyprus College Ltd. 

Cyprus: Sigmalive News Agency

Italy: Aster Consortium for Innovation and Technology Transfer in Emilia Romagna

Italy: CESIE European Centre of Studies and Initiatives

Lithuania: Kaunas Technical University

Portugal: Paragon Europe

Portugal: PARKUBIS Parque de Ciência e Tecnologia da Covilhã SA

Spain: FUNDEUN La Fundación Empresa Universidad de Alicante

Great Britain: University of Gloucestershire LBG

Germany: Institut für sozialwissenschaftliche Beratung GmbH

Germany: Strategische Partnerschaft Sensorik e. V.
The project was successfully completed and positively evaluated.
We will be happy to provide you with the project results on request. For further information, please contact our Team.